Be sure to check out her blog and link up to join in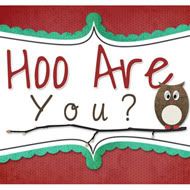 1. Where do you usually have your thermostat set at in the winter?
At my Mama's house it is set at 68°F, but when we had our own apartment, we had it lower or higher depending on how much heat was rising from the apartment below us. Sometimes we had to turn the air on because it was so hot!
2. What room do you tend to put off cleaning until last?
The bathroom. I hate cleaning it. If we're doing a thorough cleaning or expecting company, I clean the bathroom next to last. Haha. The bedroom is last then, since no one goes in there anyway.
3. Do you like to clean with music on or off?
On. It makes it easier to clean. Chores are so boring and music just makes it a little more enjoyable.
4. When do you take time to blog?
Whenever I want to right now, since I don't have a job. Usually right when I wake up, I read all the blogs I follow and then before I go to bed I will do scheduled posts for the next day or whatever.
5. How much time do you spend looking at other blogs a week?
Probably at least 5 hours a day, so about 35-40 hours a week. I should be getting paid to do this! Haha.
I hope everyone is getting some warmer weather now. It's about time to do spring cleaning! Yay! I'm thinking of rearranging our bedroom, but want to hold off until we find out if J is getting one of the jobs he's been offered. I really hope he gets the job in Oxford, so we can move soon. Then I won't have to rearrange here at Mama's! :)